Green Consciousness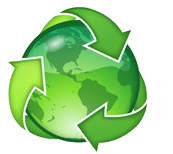 Taking our approach of offering a personal & caring experience to our guests one step further, we are also thinking of our role in contributing towards a healthier earth.
We have initiated an on-going process of sustainable practices to make a positive impact on the environment. By doing this, we start by preserving our beautiful island of Aruba, which residents & guests can enjoy for generations to come. We have called this process our "Greenification" process.
Therefore, we have implemented these water and energy efficient programs, while always keeping the comfort and contentment of our guests in mind. Our aim is energy efficiency without sacrificing comfort.
Water Efficiency
We have started a linen and towel reuse program in the rooms
We have installed controlled flow showerheads to help save water, without compromising the shower experience
We harvest rain water for irrigation of the garden
Energy Efficiency
We have installed energy efficient air conditioning in the rooms and offices
We have switched to energy saving bulbs in guestrooms, balconies and offices and have sensors and timers for garden area lighting
We have installed LED color-changing ambiance lighting for our event area and in additional outdoor sections.
We use "Energy star" office appliances
We've provided Light out cards in the rooms
More Environmental Friendly Practices
We provide environmental friendly facial and bathroom tissue in the rooms
We use eco-friendly cleaning products when feasible and available
We educate our staff to turn off lights and turn down air conditioning when rooms are unoccupied. Also, during daytime to close the drapes.
We have environmental responsible paper for office use
Glass cups and ceramic mugs (instead of plastic) are provided for in-room beverages
We have installed a Solar water heater to heat water with solar power
Last, but not least, we encourage our caring guests to participate in helping us conserving energy, by placing energy saving tips on room cards.